The Top 3 things you need to Control as a Business Owner or Business Leader ?
Garry Symonds | Fitzpatricks Private Wealth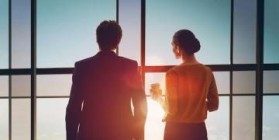 In uncertain economic times, what are the top 3 things you need to control as a business owner or business leader ?

The top 3 things on my list, are;
Have a plan – be investor ready

Manage your risks

Manage your cash flow
Having a plan and being investor ready
There are two parts to this – the first, is having a business plan and making sure that your business plan matches your personal plan. What this means, is that your two plans are complimentary and work together to allow you to achieve your ideal life. Your business plan should be clear and allow you to focus on the most important elements that will help you expand and grow your business. Your personal plan should encompass things like life balance and how you are spending your time away from the business.
The second is about being "investor ready". This means that your business is organised – you have systems and processes documented, your contracts are in place, your financial statements and records up to date and you are on top of all the financial and administrative aspects of your business. If an "investor" walked in the door tomorrow, you would then be ready to have a conversation and produce the information they would be seeking. This type of conversation may not even be on your radar – but the point is that you are organised and ready to move.
Managing your risks
Risks can come in many shapes and sizes and sometimes the risks may not be entirely obvious. When considering your risks, think about ways that you can mitigate or remove these risks. For example, can you use business insurance to cover some of the risks to remove this element from your scenario? Having a sound risk management strategy in place is vital to protecting your Family Balance Sheet.
Managing your cashflow

There are also two parts to your cash flow – your business cash flow and your personal cash flow.
Understanding your business cash flow and cash flow cycle is vital to both your and your business, as your business cash flow also funds your personal lifestyle. From a business perspective, understanding your working capital requirements and your free-cash flow are incredibly important.
From a personal cash flow perspective, understanding your spending and savings habits is also very important and the key to building your wealth over time.
Given your business will likely form a large part of your Family Balance Sheet as an asset – and also allowing you to generate your income to live your life - understanding my top 3 items for navigating uncertain times is critical to your longer-term financial success.
For further information about the contents of this article, please visit website: www.fitzwa.com.au | Ph: (08) 9481 5998