Work Smarter not Harder: Planning for the Future of your Business
by Suzzanne Laidlaw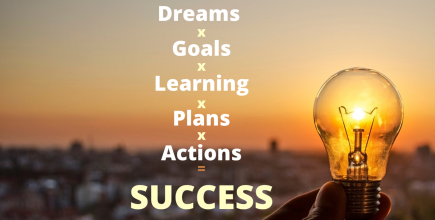 Creating a business plan is about gaining insights into your business and leveraging these to develop strategies that propel you towards success.
Work smarter, not harder
A business plan will align your vision and priorities with an effective action plan. This allows you to focus on your organisation's future by working smarter, not harder.
Success isn't just about planning once, it's a commitment to proactive and regular planning and recalibration to achieve your desired results.

Whether you wrote a business plan five years ago, last year, or never before, this new year is the perfect time to reassess, take stock of where you're at, overcome your obstacles and look for new growth opportunities.
‍As we've seen in the past two or three years, things can change quickly – external factors can impact our business, for better or worse. We want to create resilient businesses and we want to be agile and prepared enough to see and seize opportunities; not stuck on repeat, "because that's the way we've always done it".
Benefits of a plan
A common misconception is that 'business plans are just for start-ups'. In truth, a good business plan evolves with all successful businesses, for long-term growth.
When tough decisions arise, it's invaluable to have an understanding of your business model and core goals to fall back on. Planning provides this clarity whenever you require it; meaning, you can act with confidence.
The top benefits of writing a plan are:
Gaining foresight for better decision making,

Creating an effective and profitable business model,

Aligning and uniting your key team members,

Setting goals, KPIs and benchmarks,

Developing your products or services,

Creating a wealth plan with increasing revenue and net profits,

Capitalising on new opportunities,

Refining your vision, mission and purpose,

Applying the right strategies in your business, and

Ultimately, building a resilient and agile businesses that can adapt and seize opportunities.
Benchmarking
‍We all know the basic premise of setting goals is SMART: Specific, Measurable, Achievable, Relevant, and Time-bound. But what many don't consider are market and industry benchmarks – how do you know your goals are going to capitalise more market share, bring in new clients, and open new opportunities if you haven't measured them in the real world? This is the difference between formality and real success.
How do I start?
The best way to start is by dedicating a designated time to reflect and recalibrate; using your business history and current situation (team, resources, finances, operations) to guide you.
Once you understand what's been working, what hasn't, and the gap between where you are now and where you want to be, you can start creating actions to move forward for greater success.
Seek expertise
None of us are a master of everything. By engaging a business planning expert, you can gain professional guidance to create a comprehensive and effective plan, save time completing it, gain access to proven resources and strategies, and develop bespoke solutions catered to your business. This way you'll walk away with a detailed and successful plan, reviewed by an expert, ready to share with your team, investors or the bank.
For further information visit www.suzzannelaidlaw.com.au.
---
Suzzanne Laidlaw is a PCC accredited Business Coach, Global Leader in Business Planning and Published Author. Recognised as one of Australia's top business coaches, Suzzanne is a trusted industry expert, highly experienced and respected by her peers. Through the work that she does, her passion lies in inspiring others to create the business, team and life of their dreams.