How to build a foundation for success in this new era
WA Leaders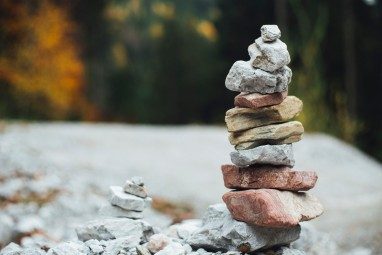 Especially now, as the world continues to experience rapid change and evolution, the pressures on businesses and business leaders to adapt is growing, so more and more, even established companies are finding it difficult to maintain their competitiveness.
Today, businesses have to deal with the changing workforce and talent challenges, learning how to attract, manage and retain talent they need to not just be competitive, but often just to deliver and meet opportunities that are waiting to be met.
They also need to address increasing Cyber risks, that have not just come from the shift to Work-From-Home models, but an acceleration of cyber crime. Above that, they still need to continually review their tech stack and introduce greater efficiency and effectiveness, to keep up with and leverage the evolution of tech.
It's been said that if you still think your business is an industry business (mining, insurance, broking, anything really) and not a People & Tech business, you could be looking at your business wrongly.
Leaders also need to review their financial models and operations because of that, and ensure they have the right structures, bank relationships, financial planning to adapt to the new way of doing business (and investing in it), and leveraging opportunities.
Boards, Management, Leaders have not evolved as fast as everything else has, and it's vital they start to.
To build a successful foundation, the focus cannot be about short-term profits or quick wins, as they say, when the tide washes out, you'll know. It's important to ensure you're looking after short-term goals and business, while working ON your business and building your foundation.
Here's our view on the pillars of a strong foundation:
The ALWAYS approach – businesses that build strong foundations are always thinking of or doing these: always adapting, always prepared, always planning and reviewing, always learning.
Upskilling and Updating – keep upskilling and learning, and keeping updated on trends, to ensure you are equipped to think wider and even encourage cross-pollination of disciplines, ideas… Sustainably successful businesses do that well.
Surrounded yourself – especially today when you need to be an expert of so many things other than your technical expertise (People, Tech and Finance for example), you need to surround yourself with trusted experts
Collaborations – companies are realising that to be successful in today's changing world, it's critical to explore and have a variety of collaborations and partnerships with other businesses (particularly ones outside their industry). Make sure you are focused on making connections and building collaborations, not just leads and referrals.
Have the support you need – one of the most important pillars of a sustainably successful leader or business, is ensuring you have the support around you to encourage, help and empower you and your business. For leaders, it's important to have family, friends, peer groups or a community you can rely on who understands and motivates you.
These key pillars allow you and your business to succeed, especially as the world continues to change and even in challenging times.
It is no coincidence that the WA Leaders program is designed to provide this holistic foundation for success for businesses: by offering co-learning, collaboration, mentoring & advice, and support for business leaders. It is also why while there is naturally a very high level of collaborations and business that gets shared in the community, we are not primarily a Business Development platform but a 'holistic' one instead.
You can also learn more about how we help businesses here