Four Bid Metrics That Should Matter to your Tendering Team
David Lunn, CP APMP, MCIPS – BidWrite Principal.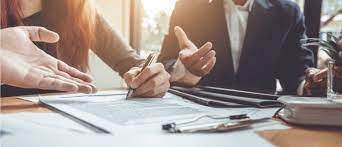 During a recent WA Leaders event, CFO Centre Regional Director Joseph Ohayon challenged attendees to identify what he called a 'personal number'. That number can be any target number that's important to you, for example business revenue, market share or retirement funds. The broader point made by Ohayon was that in order to manage anything you have to identify it, quantify it and commit to measuring it. The same concept applies to tendering. When it comes to submitting tender responses, business proposals and grant applications, how well do you know your numbers?

The business of bidding
It's easy to overlook tendering as an administrative or tactical task. In contrast, strategic sellers take a long-term view of their bidding processes, using well-established metrics to guide current tendering performance and future tendering objectives. The good news is that there are only four key bid metrics needed to calculate your bidding numbers. With these metrics you can gain insights on where and how to improve your bidding investment:
Annual bidding revenue

– the total revenue you want to win through your tendering activity, on an annual basis.

Proposal win rate

– the percentage of tendered business you actually win (be honest). This is a measure of your bidding

effectiveness

.

Average contract value

– of the opportunities you pursue. Do you aim to win your revenue target with just one large bid, or multiple smaller bids?

Bid investment ratio

– the investment you make into winning tenders, expressed as a percentage of the overall contract value. This varies by industry but is generally in the 0.5 - 3.0% range. For example, if you're bidding on something worth $1 million, then you should be investing between $5,000 to $30,000 to win that bid. This is a measure of your bidding

efficiency

.
Use your numbers wisely
Once you have these four metrics, you can calculate the value and volume of opportunities you need to pursue on an annual basis and the indicative bidding budget required to support your tendering activity. Numbers are everything. You can't improve what you can't measure.
If you want to develop a more clear-sighted view of your tendering activities, we're always happy to talk numbers.
To do that, the only number you need is ours – 1800 243 974.
David Lunn is a Principal of BidWrite, a specialised, multi award-winning tender and proposal management services company based in Perth.