4 Steps to Understanding Your ESG Credentials
By Hannah Stonehill | BDO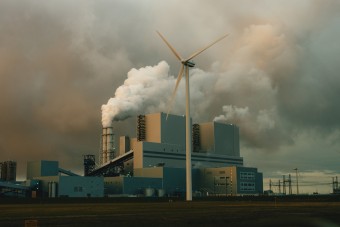 Globally, momentum is building for mandatory sustainability reporting, with environmental, social, and governance (ESG) factors becoming increasingly important for businesses to enhance their reputation, attract investors, and align with societal expectations. While the immediate focus for mandatory reporting is on large organisations, smaller entities are not necessarily off the hook.
So where can you begin on your sustainability journey?
Start with understanding

ESG
Before you start measuring ESG credentials, it's crucial to have a solid understanding of what it entails. Environmental factors refer to a company's impact on the natural environment, such as carbon emissions, biodiversity, or waste management. Social factors encompass how a business interacts with its employees, customers, communities, and other stakeholders. Governance focuses on a company's leadership, ethics, transparency, and accountability.
Understand your existing ESG data
Step back to take a bird's eye view of your business for relevant data to help measure and track progress in ESG. For example, the GHG Protocol can be an effective tool for measuring carbon emissions but relies on a number of data inputs to be effective. Social metrics include data relative to the business workforce, such as age groups and diversity ratio. Governance encompasses all the systems and policies in place to engage, support and safeguard your people, environment, and operations.
The UNSDGs can help to identify relevant areas for your business to have a positive impact, placing your operation in a global context. Their purpose is to guide governments and companies to understand which areas of critical importance can apply to them (for example, organisations can support Goal 2: Zero Hunger by increasing employment opportunities in areas with higher rates of homelessness and poverty through local procurement) or support a charity that aims to address this goal.
Research your market
Research your local and global market to understand the landscape. Determine an individual, relatable approach to ESG, implementing sustainability practices that align with your business' values and strategy.
Communicate your ESG journey with customers and business partners, raising awareness and encouraging them to support sustainable practices.
If you'd like to know more, BDO's insights can further support you on your journey:
Contact BDO's national sustainability team today for further information about the contents of this article.